EuroStyle - Original Slate Impression
Kwik Kerb EuroStyle impression edging uses the exclusive Kwik Kolor process to create a prestigious, long-lasting appearance. Kwik Kolor is superior to painted finishes. It is actually part of and harder than concrete.
Kwik Kerb EuroStyle Kwik Kolor, combined with the patterns, Slate impression finish and the New Rustic wood impression, all contribute to providing visual appeal, individually and long lasting beauty to your Kwik Kerb continuous concrete edging.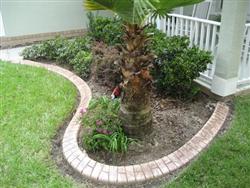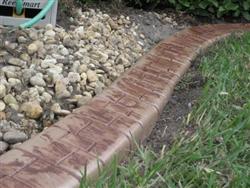 Kwik Kerb EuroStyle continuous concrete edging is laid incorporating a unique process which results in a high quality permanent color finish. It is then sealed to give a durable stain resistant surface to your garden border and driveway concrete edging.
Kwik Kerb EuroStyle edging is available in a wide range of colors and 10 unique patterns.